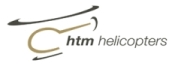 For the flying comfort and safety of our guests, we have chosen one of the best rotorcrafts in business aviation – the Eurocopter AS350 B3 Ecureuil. This small single-engine helicopter has excellent aviation, technical and flight safety features. It provides the fastest, quietest ride as well as the highest level of passenger comfort in its class.
The AS350 B3 model is powered by a powerful Turbomeca Arriel turbine-engine, with a digital control system. It can fly at an altitude of up to 7,010 m with a full payload. It is designed to carry out the most demanding missions, including flying at high altitude and in extreme weather conditions.
Eurocopter AS350 B3 has a seating capacity of six people – ideal for a group of four skiers, one guide and the pilot. It is equipped with a special basket for transporting skis and snowboards and has plenty of cargo space to store all the necessary rescue equipment and food. This helicopter is exceptionally comfortable due to incredibly low noise and vibration levels, unlike the more customary MI-8 used in the Caucasus; also, it can land on smaller landing sites in the mountains, which makes it perfect for rugged terrain and small group heli-skiing.
To make its flights as safe as possible, Heliksir Ltd. is working with the leading European helicopter companies, such as S.A.F. Hélicoptères, Héli-Challenge, Eagle Valais and HTM Helicopter Travel Munich. These world-renown companies have many years of experience. Therefore, it allows us to ensure optimal conditions of safety and comfort for your flights over the breathtaking mountain landscapes.
 From 2015 till present, we collaborated with the German company HTM Helicopter Travel Munich GmbH, which is one of the largest helicopter companies in Germany with IFR and Offshore approval. Founded in 1997 by Hans Ostler in Munich, HTM operates 17 helicopters at 6 locations and is about to expand further. HTM Helicopter Travel Munich – leading European helicopter company with extensive infrastructure, experienced mountain-trained pilots, rigorous maintenance of the helicopters ensured by licensed aircraft engineers. A company with instrument flight certification, robust technology and professional pilots with years of experience, guarantees all the guests high professionalism and level of service together with maximum safety.
Willing to fly?
Contact us to book a ride and organize your vacation
Stay tuned for the latest news and deals