Avalanche and mountain safety
Safety is our highest priority
As adventure sports, freeriding and heli-skiing are associated with risks and dangers that can cause harm to one's health. These activities take place in a mountain environment where special attention to hazards and strict adherence to safety rules are essential to reduce the risks. You will be accompanied by our UIAGM certified guides at all times. They are professional and experienced mountain guides who will continuously assist you and minimize your exposure to hazards.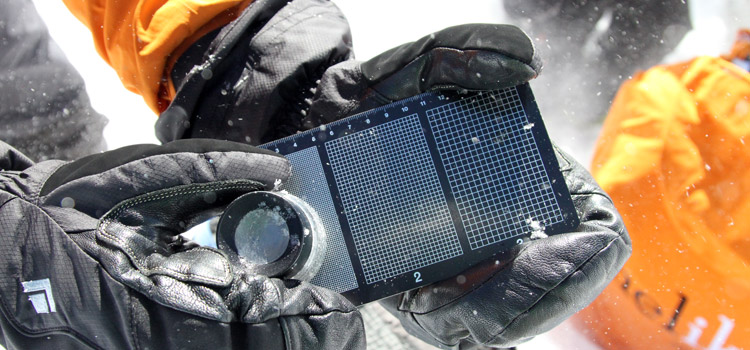 Avalanche Safety
Our professional mountain guides are trained to assess and manage avalanche risk. They monitor the avalanche conditions on a daily basis, gathering data through snowpack analysis and weather observation, in order to evaluate the snow stability and make guiding decisions accordingly. They make every effort to minimize the risks and keep you from exposure to potential hazards.
We provide each guest with state-of-the-art safety equipment, including:
Mammut Barryvox Pulse avalanche transceiver
Mammut Rocker 15L Protection Airbag backpack
Mammutavalanche probe light
Mammut Alugator avalanche shovel light
Mountain Safety
Our guides and pilots are certified to the highest levels in their professions to provide you with a safe and outstanding day. Every morning they attend a comprehensive meeting where they discuss weather, flying conditions, snow stability and terrain selection in order to determine the safest operational plan for the day. Out in the field, they maintain constant radio contact with each other, as well as with our base station through a radio repeater system. This ensures quick and efficient response in the event of an emergency.
Helicopters and pilots
We use Eurocopter A-Star B3 helicopters from Europe. The A-Star B3 is a light weight and powerful helicopter that excels at high altitude and is ideally suited for small-group heli-skiing, with a seating capacity of 5 passengers (four guests and one guide) plus the pilot. The helicopters are inspected and serviced on a daily basis by licensed aircraft maintenance engineers. Pilots are highly qualified pilots from Europe, with extensive mountain flying experience.
Mountain Guides
Heliksir guides are chosen based on their professional qualifications and dedication to safety. They are internationally certified mountain guides; their formal training and extensive experience guarantee a high level of expertise in mountain guiding, backcountry skiing, avalanche forecasting and emergency response.
Members of our guiding team have accumulated years of experience working in different parts of the world. They are dedicated to providing you with a safe and unique powder adventure.
Safety Briefings
At Heliksir, we believe it is important for our guests to be fully aware of the safety issues involved in heli-skiing / heli-boarding, and to have a thorough understanding of the environment they will be exposed to. Before their first flight out to the backcountry, all guests are required to attend safety briefings highlighting awareness of risk, best practice guidelines and emergency procedures in the event of an accident. Each guest will be trained in the use of an avalanche transceiver and other safety equipment.
Safety is our highest priority
Choose one of our packages with confidence for the trip of a lifetime! Or an  helicopter tour to discover the Caucasus Mountains from the sky!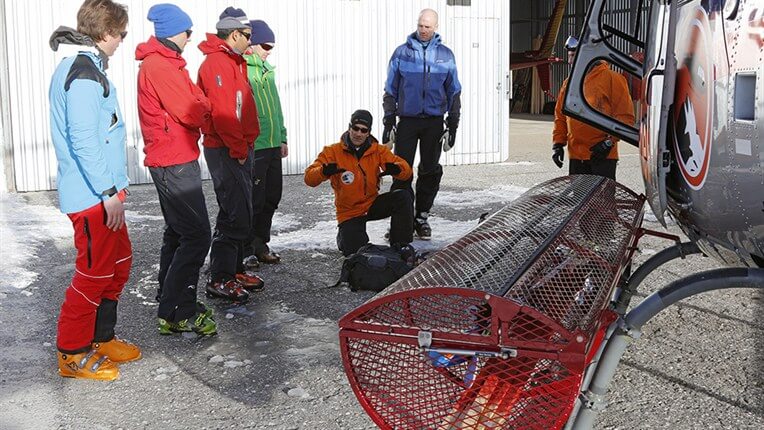 Interested
in other heliski
programs and prices?
** If you are interested in other options of our classic heliski programs and prices (packages without accommodation and / or other services), please, contact us and we will find the solution.
Stay tuned and receive the latest news and deals